Hand-dyed & hand-painted Cotton Clothing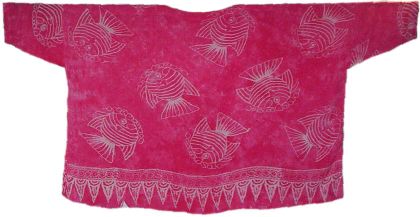 This handpainted cotton clothing comes as a range of tops which can be worn over pants, skirts or sarongs, and also as dresses. Round neck, roomy sleeves and side slits near the hem. Easy care, colours remain strong for years.
Fabulous, light and cool for summer, cruise-wear, resort wear, dress up or down depending on your mood.
These cotton tops are perfect for size 12 to 28 and expectant mothers – very wide and roomy, with side slits.
Click here to check the price in your country's currency