My new hand-painted silk scarves will be launched very soon, and have been inspired by my travels to different places, and yes – my trips to Paris, and the French and other European artists we all love.
Stay tuned, make sure to sign up for my Silk Newsletter so you'll be the first to hear when they're ready to be released "into the wild" to find new owners :-)
Here is a sneak peek of two I've recently finished: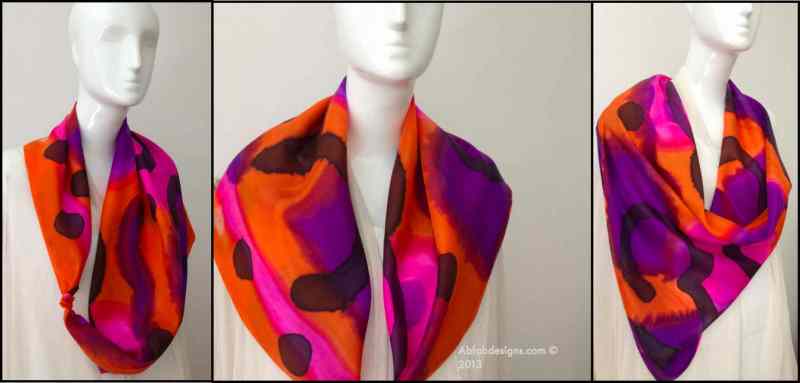 When I started painting this lovely piece of medium thickness silk Habotai to turn into a silk scarf, I was listening to French musinc and singing along, lost in a world filled with colour and sound … and this is the result.
This gorgeous scarf has hand-rolled edges, is hand-painted by me (Teena Hughes) in hot pink, orange, purple and detailed in black.
Size: 36×36 inches / 90×90 cm
In the meantime, why not pop over to the Abfab Store and see which handpainted silk scarves colours, patterns and styles you like so far?