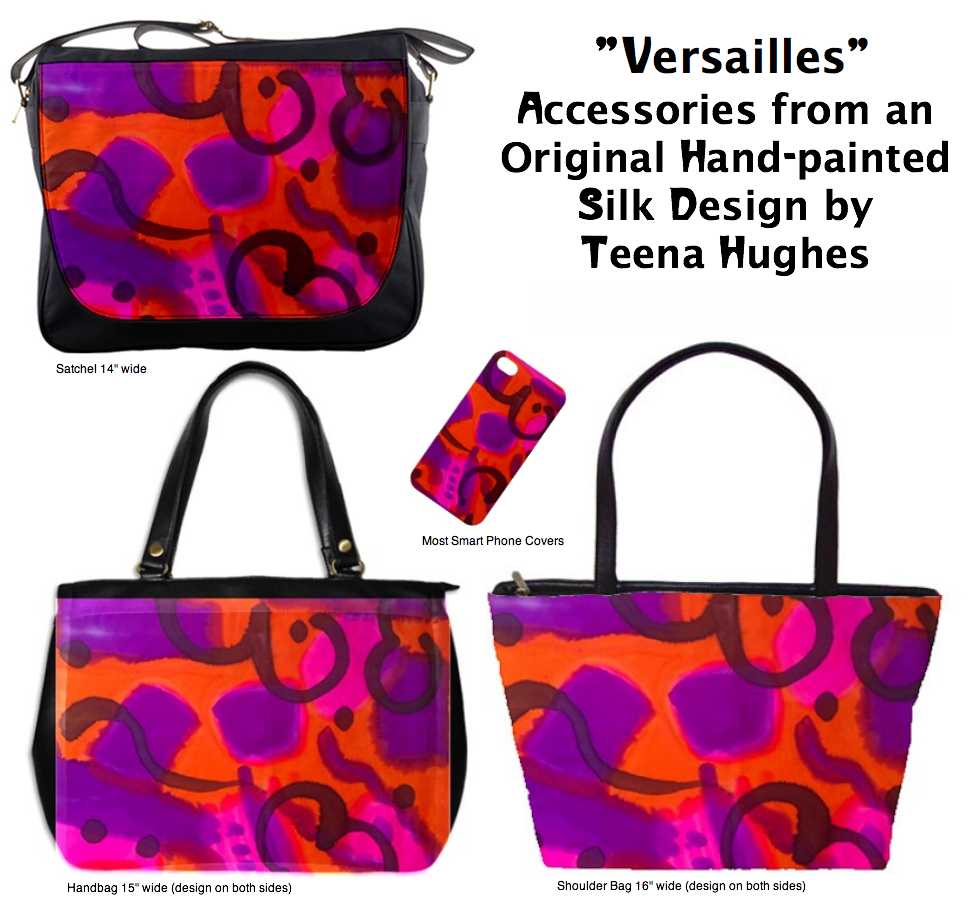 Oh I am so excited to share this Versailles Hand-painted Silk Design with you!
It looks absolutely beautiful as a hand-painted silk scarf, which has now been transformed into my latest design on handbags, satchels, umbrellas, iPhone covers (and for all smart phones), make-up purses and lots of other gorgeous items!
The Versailles Satchel is big enough to put a laptop in, and the handbags are also a good size.
With the smart phone covers, you can choose just about any make and model and I can have the phone cover made to suit.