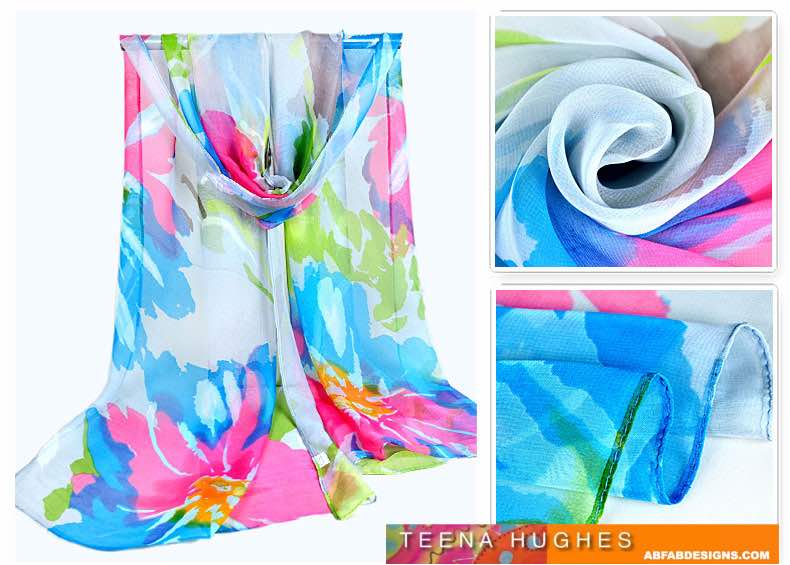 Chiffon-feel fabric
Long scarf
Soft blue, pink and green printed design
Hand-wash to keep scarf supple and soft
Drapes beautifully
Wear with casual clothes through to evening wear, for a beautiful dash of colour
Packaged in cellophane bag for protected shipping.
$US69.00 each
48 hour Discount Price: $US49.00 (save $20!)
(includes worldwide shipping – Sale ends Sunday 16 July 2017 at midnight New York time/2pm Monday Australia-time)
Order Scarf (last 10 5 left):
Refund Policy: Please note there is no refund policy available on this scarf.
---