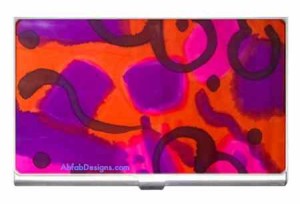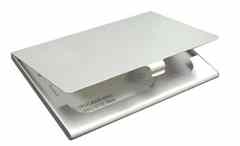 I bought one of these years ago when I was in the USA, and had it engraved, so when I discovered I could offer these to you with my own handpainted silk designs printed on them, I was over the moon! Aren't they the cutest thing? And very easy to find in your handbag with all these bright colours :-)
Imagine pulling this gorgeous, bright and colourful AbfabDesigns business card holder out of your handbag at a meeting – you'll be the talk of the table! If it matches your cellphone cover, they'll look gorgeous on the meeting table.
Silver plated business card holder
Measures 3 5″ x 2.25″
Perfect gift
Made from durable aluminum, holds approximately 12 business cards.
The printed silk design is coated with a crystal clear waterproof enamel.

.