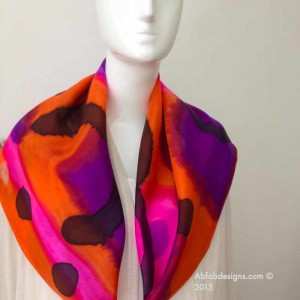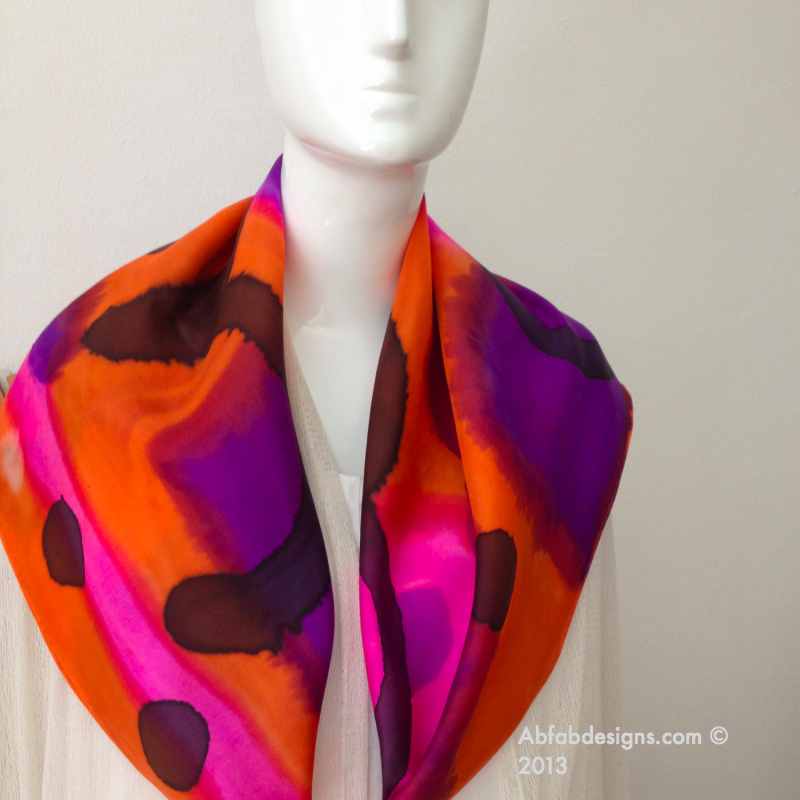 When I started painting this lovely piece of medium thickness silk Habotai to turn into a silk scarf, I was listening to French musinc and singing along, lost in a world filled with colour and sound … and this is the result.
This gorgeous scarf has hand-rolled edges, is hand-painted by me (Teena Hughes) in hot pink, orange, purple and detailed in black.
Size: 36×36 inches / 90×90 cm
This beautiful shiny scarf will look fabulous with so many colours, and is definitely a statement piece of unique wearable art. Each scarf is hand-painted, so no two will ever be 100% exactly the same – ever.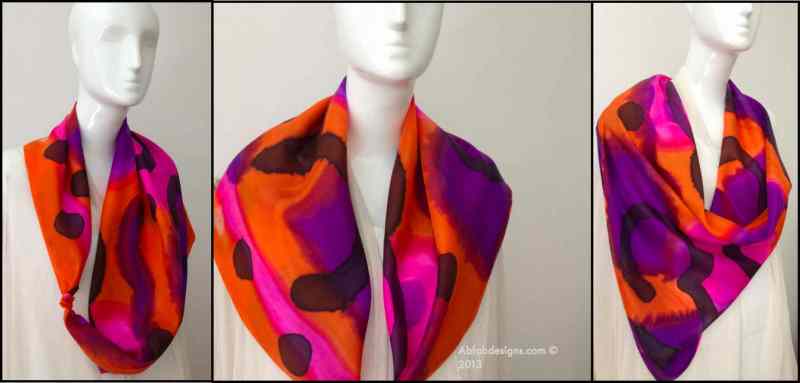 You might also enjoy the matching satchel, handbags, umbrella and phone cases in the same Versailles design.