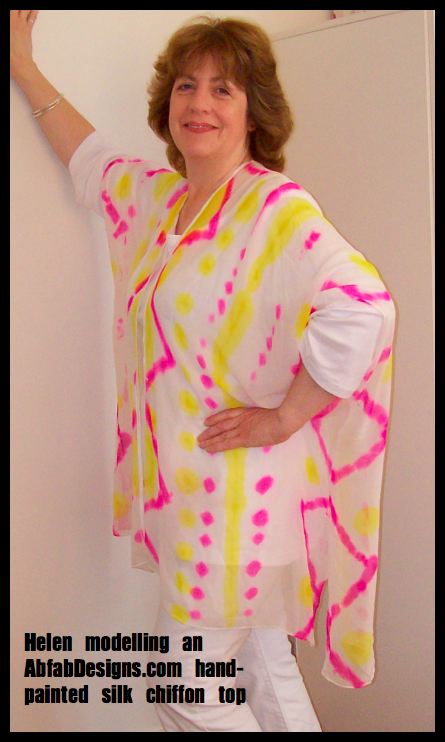 This little white silk coat is light as a feather and rolls up as small as a banana, so it's perfect to put in your suitcase or handbag.
The neck line is finished with white silk binding, and it's very easy to slip on over a dress, tank top, chemise or blouse.
Helen's wearing white pants and a white top with 3/4 length sleeves which would be great for spring, summer and even early autumn. Worn over winter colours this top can be great all year round!
Silk chiffon is open-weave, which means that it lets air flow through the fibres/fibers — perfect for warm to hot weather, resort wear, cruise wear – wherever your fancy takes you :-)
What do you think about this white silk coat? Do you like these simple designs with two colours? I'd love to hear from you.
Ciao for now,
Teena
PS – I just saw some cute shoes which would look great with this silk coat!

Shoes: Read more about these gorgeous Jessica Simpson Women's JS-Carri Platform Pumps